ESTATE PLANNING NEWS & ARTICLES
What is Your WHY? August is Make A Will Month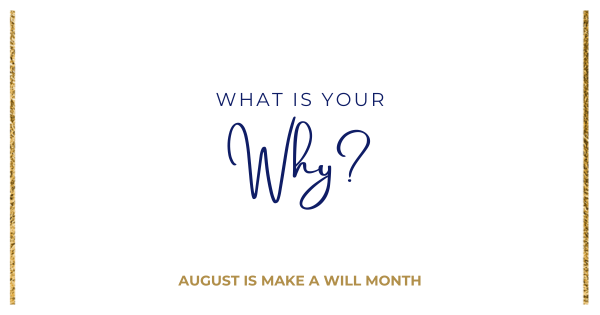 Welcome to August!
Truthfully, it's "Make a Will" Month around here just about every day and we are blessed to be able to help people:
Safeguard their healthcare choices
Protect their loved ones
Maintain their financial independence
Be there for their loved ones beyond their lifetime
SO WHAT IS YOUR WHY?
Let us help you with a free consultation — reach out today.