ESTATE PLANNING NEWS & ARTICLES
Seiter Law Contributes Backpacks to Incoming ASU Students from Foster Care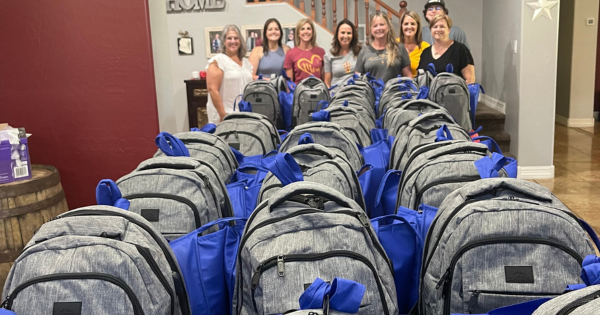 Family is incredibly important to me and as such we do different types of outreach to assist with helping youth who do not have permanent homes. One program we started participating in last year is the ASU Foster Student "Welcome to ASU" Care Package Program. As an Arizona State University alum, I was also pleased to reach out to my alma mater.
On Saturday, July 15th moms from the ASU Moms Facebook Group and Justine Cheung from the ASU Bridging Success program stuffed the care packages. We are proud to say that our donation purchased all of the backpacks for the students receiving the care packages. The Care Packages are amazing and extensive thanks to so many ASU parents and local companies like ours who participate.
"These students arrive to campus with nothing and we think will now feel a little more prepared to start their ASU journey," explains the two special women who founded and spearhead the program, Barb Buckley (ASU Mom) and Dana Kowalchuk (ASU Mom and Alumni).
The program takes place twice a year to assist the 30-90 students who come in to ASU transitioning out of foster care. If you would like information to participate in the Fall, please comment here or send us a direct message. Forks Up!