ESTATE PLANNING NEWS & ARTICLES
Guest Post: Maintaining Your Estate, A Simple Guide to Storing Art, Antiques and Collectibles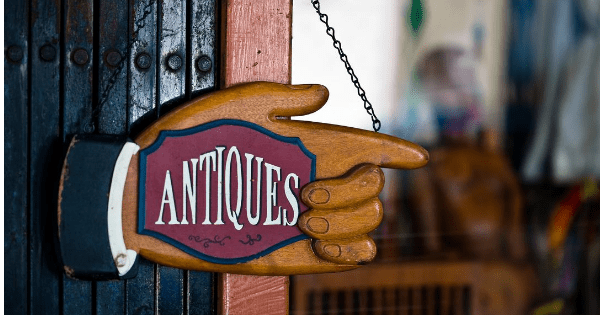 Guest post: Storing art, antiques and collectibles can be stressful, since these items are very delicate. This guide can help you plan properly.
If you are a passionate collector, then your antiques do not only hold material value, but they also have sentimental value and they are part of you (and your estate). Therefore, if you want to move your collection into storage, you need to make sure that it is stored properly and kept in the best possible condition. In this guide, we will give you some useful and general tips to help you store art, antiques and collectibles in the right way.
Choose the right storage unit
If you want to keep the precious items that someone has left you in a will in pristine condition or to keep your estate documents safe, you have to find the right storage unit. If you decide to rent, try to find a climate-controlled storage unit. The antiques, valuable documents, and collectibles shouldn't be kept in an outdoor storage facility, especially if you are planning to store them for a long time. Therefore, a climate-controlled storage unit can be a good solution. It has a constant temperature and you can even set a humidity level and thus protect your items from moisture. Also, the storage unit you choose to keep your valuable collection should have a great security system, good lighting, and surveillance cameras.
Another place where you can store your paintings and expensive furnishings is in your home. Choose a small office or a closet and turn it into a storage unit. Make sure that the room is finished and that it doesn't have open windows. Also, be careful about mold in the room because it can be a huge problem. The ideal situation would be if the room is completely inside the house, without exterior walls, so that sunlight and weather cannot damage or fade the artifacts.
Make space in your storage unit for storing art, antiques and collectibles
Many people tend to overload their storage units, but that is not a good idea if you want to store your collectibles. To store your collection properly, you must get rid of the clutter. Of course, you are not going to throw away the real estate deeds, instead, take a look at your things and decide which items you don't need. These you can sell or throw away. This way you will make space for your valuable items and even earn some money you can use to make a purchase for your collection.
Also, decluttering is a great chance to organize your storage unit better. While organizing your storage unit try to avoid putting items on top of one another, and if you still need to do so, place the heavier items on the bottom and the lighter ones on the top. Finally, make sure that there is enough space between the items so that there is airflow between furniture.
Clean your antiques before packing and storing
Before you start with packing and calling azmovingpros.com to help you relocate your collection to a storage unit, you must clean your antiques in order to keep them in pristine condition.
The first thing you should do is wipe the dust and dirt off the antique furniture. If you have wooden furniture, spray it with high-quality furniture polish. You can also wax the timber furniture to prevent the wood from cracking or drying out. You should also polish brass, metal, and nickel elements of your collection and wipe them with oil. If you have any fabrics, clean them gently with an antibacterial cleanser.
Use proper packing supplies
Even if you are in a hurry and want to store your collectibles before you go on a vacation or off to college, you must take some time to properly pack your collection. It is crucial that the items are properly packed since they will be stored for months or years, and you want to keep them in good condition. When it comes to packing, every artifact has different needs, but there are packing supplies that you must have:
moving boxes – when you are storing art, antiques and collectibles, moving boxes are an excellent choice if you are storing them for a long time. This is a simple way of storing items, and you just need to find the right size of the moving box for your collection. Don't forget to mark the boxes "fragile" for careful handling.
plastic wrap – it is important that you use some kind of a plastic wrap when placing your precious collection into boxes. It will give the items the support and keep them protected if you put it around each item separately.
sheets and blankets – if you have some antique furniture, musical instruments, or some antique guns, sheets and blankets will keep the items safe from dust, sunlight, and scratches.
Storing art, antiques and collectibles can be nerve-wracking because there are a lot of risks. Your antiques are delicate and irreplaceable, and require special packing and storing. However, if you know how to handle and store your collectibles properly, you can keep them safe for many years to come. This guide pointed out the important step you should take to prepare your valuable collection for storage. Follow this guide and your art, antiques and collectibles will come out of storage in immaculate condition.
This guest post submitted by azmovingpros.com