ESTATE PLANNING NEWS & ARTICLES
#NationalGriefAwarenessDay Teaches Us to Reach Out to Those in Need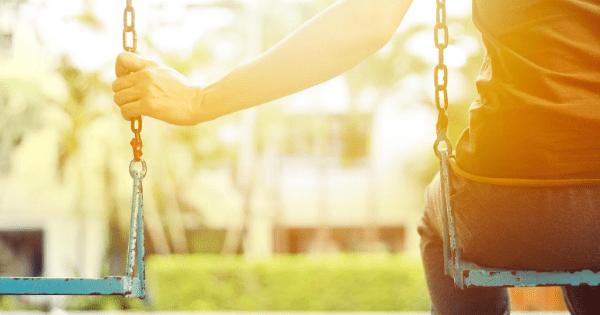 National Grief Awareness Day is this Monday, August 30th, 2021.
We are grieving a lot these days. We mourn the loss of many fellow Americans, some of our liberty and a way of life that frankly we may have taken for granted before the pandemic. It's not what Angie Cartwright who founded National Grief Awareness Day in 2014 had in mind, I am sure. But here and now in 2021, we are feeling it.
Almost all of us have lost someone we know, even someone close to us. Yet despite these introductions to death, we still struggle to deal with grief. To this end Cartwright's goal is twofold: bring support to those who have suffered a loss and enlighten others to the realities of bereavement. Frankly, I myself think we can all use some help in this area. Somehow these days just saying, "you are in my thoughts and prayers" seems a little hollow at times. But how does one do more at a time so already grief-filled? And how does one reach out and tackle a topic that is really awkward and hard to discuss? Following is her advice.
How to Support Someone Who is Grieving
Take stock of those in your life who have been affected by a form of loss: the death of a loved one, a close friend or someone who has encountered an extreme change in lifestyle. When we lose the stability of shelter, a job or a routine we have known for years, we suffer a type of loss that requires closure. Some people may adjust to changes easily, and others take time to become familiar with new routines.
Look for signs of grief in yourself and your loved ones. Self-care is vital after and during a loss. There's no shame in seeking assistance with grief if the pain becomes overwhelming.
Schedule a visit and offer to listen or ask them to join you for coffee or tea. Send a message letting them know they are never far from your mind. Then, set a date for another visit.
If you suffer from grief, know that it's natural. You're not alone, and it's okay to ask for help if you feel your grief is overwhelming.
The Center for Complicated Grief of the Columbia School of Social Work in New York suggests the following to work toward healing:
Honor your loved one and yourself; discover your own interests and values.
Ease emotional pain; open yourself to emotions — both painful and pleasant ones; trust that you can deal with emotional pain; it doesn't control you.
Accept grief and let it find a place in your life.
Learn to live with the reminders of your loss.
Integrate memories of your loved one; let them enrich your life, and help you learn and grow.
Narrate stories of the death for yourself; share them with others.
Gather others around you; connect with your community, let people in and let them support you.
Here are some places to get help:
The Center for Complicated Grief Resources
The Center for Complicated Grief is dedicated to improving the lives of people suffering from prolonged grief by helping clinicians and the general public learn how to recognize prolonged grief. The Center was established in 2013 to disseminate information about a short-term efficacious treatment for this condition.
National Suicide Prevention Lifeline, 1-800-273-TALK (8255) or Live Online Chat
If you or someone you know is suicidal or in emotional distress, contact the National Suicide Prevention Lifeline. Trained crisis workers are available to talk 24 hours a day, 7 days a week. Your confidential and toll-free call goes to the nearest crisis center in the Lifeline national network. These centers provide crisis counseling and mental health referrals.
SAMHSA Treatment Referral Helpline, 1-877-SAMHSA7 (1-877-726-4727)
Get general information on mental health and locate treatment services in your area. Speak to a live person, Monday through Friday from 8 a.m. to 8 p.m. EST