ESTATE PLANNING NEWS & ARTICLES
Best Places to Keep Real Estate Deeds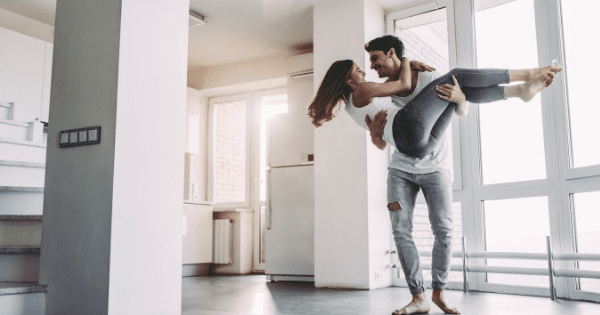 Real estate deeds (a.k.a. title or house deeds) are written legal documents that show who owns a certain property. A real estate deed records a chain of ownership – it is used to transfer a property from one owner to another. A real estate deed in your name proves that you hold legal ownership of the property. Depending on the type of deed you choose, the level of protection that comes with the deed may vary.
Real estate deeds are necessary in numerous scenarios. For example, you cannot sell your property without them. They are also needed when dealing with disputes regarding the boundaries of your land with neighbors. Moreover, deeds can be useful estate planning tools. They come in handy when transferring ownership of property upon one's passing and dealing with inheritance issues.
Being such valuable documents, real estate deeds should be kept somewhere very safe. If you own such documents, you should find the best places to keep real estate deeds secure. Your bank or mortgage lender probably has your real estate deeds if you are still paying your mortgage. So, in case you don't know where your real estate deeds are at the moment, ask your mortgage lender. Once you finish paying off your mortgage and your bank gives you the deeds, you need to think about the best places to keep real estate deeds. Here are a few suggestions.
What are the best places to keep real estate deeds?
Your bank or building society can take care of your deeds. Although keeping your paper documents in a safe deposit box is a very convenient option, they typically charge you for renting a deposit box. Moreover, there could be a fee you must pay each time you view the deeds. If you find this solution appealing, contact your bank representatives to find out more about this option and the fees they charge.
Handing your real estate deeds over to a solicitor so they can store them for you is one of the best options. This way, you can have some peace of mind knowing that your documents are in reliable hands. Unfortunately, this isn't always possible.
If neither of these solutions fits you, you still have the option of finding places to keep real estate deeds in your own home.
The risks of keeping real estate deeds at home
In case you decide to store your house deeds at home, you need to be aware of the risks and take appropriate measures of precaution. Storing these vital documents in your home isn't without its challenges.
First of all, they can get damaged in various ways, ways that you cannot control. For instance, things like floods, burst pipes, or even a spilled drink can cause water damage and destroy your paper documents. On the other hand, there's fire – one of the main risks. You can lose much more than your documents in a house fire. Sometimes, documents get lost, crumpled or torn, even in everyday life. When you decide to move home, the risk is even greater. A long-distance relocation can be hectic and things can easily get misplaced or damaged.
Then, there is burglary. Nobody's house is completely safe. Why would a burglar want papers, you ask. Burglars do not waste time deciding what to take. If you keep all your valuable items in one place, the thieves could simply grab everything.
If your property isn't registered with the Land Registry and your deeds get lost or completely damaged, you would have to apply to the Land Registry for a First Registration. You would be required to present a lot of evidence to prove that you are the owner of the property in question. Furthermore, it is possible that a surveyor would come to your house to confirm the boundaries. This complex process can take a while.
What kind of safes are suitable for real estate deeds?
All things considered, a secure place where you can keep real estate deeds is worth investing in. Under no circumstances should you keep house deeds in a dresser drawer or under your bed. Keeping deeds and other important documents in a high-quality safe is a good option. You can use it to store other valuables, too.
Have in mind that not every safe is suitable. In fact, many types of safes are not suitable at all for keeping house deeds. For example, the best lock in the world won't be enough if thieves can take the whole safe with them. A safe you can bolt down or attach to a solid wall is a great place to keep house deeds. This way, the safe cannot leave your house in case of a burglary. Just make sure it is properly installed.
As mentioned, fire is one of paper's greatest enemies. Choosing a budget home safe instead of a high-quality one is not the best decision since it won't prevent your documents from burning. Not even flame-resistant equipment, such as a fire box or chest, can guarantee the protection of your items, as it can typically resist flames for up to half an hour. After 30 minutes, paperwork is the first thing to burn. Unfortunately, it often takes longer for firefighters to arrive and stop the fire.
A fire-proof document safe is one of the best places to keep real estate deeds safe at home. The safe you choose should be able to protect paper documents from heat and flames for 60 minutes at least. The ideal choice would be a fire safe with an independent test certificate that guarantees the safe is fire-resistant for the amount of time claimed by the manufacturer.
Author Dorothy Silvers is a part-time writer and a full-time office clerk from Arizona. She discovered her passion for writing blogs seven years ago and hasn't stopped writing since. She mostly covers moving and real estate topics. In her free time, she enjoys reading classic novels, cooking, and herb gardening.