ESTATE PLANNING NEWS & ARTICLES
How Fathers Shape Estate Planning for the Family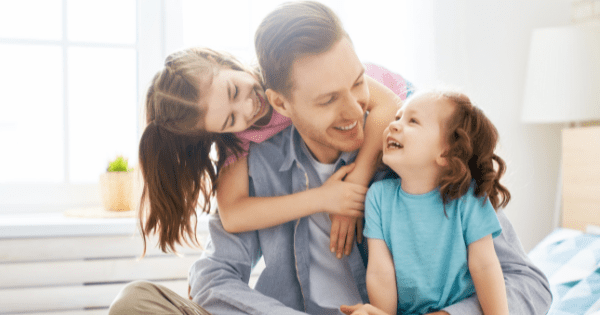 Some years ago I remember reading about how fathers are the architects of their families. Great dads have a vision and goals for their loved ones and a basic plan for how to get them to reach these goals. I believe part of this responsibility is having a legacy plan that takes care of those whom you love even after you are gone. According to InvestmentNews.com, only 36 percent of U.S. parents with children under 18 have wills or living trusts in place.

Why are otherwise such responsible men leaving so much to chance when it comes to their families? A recent article by RM Vaughn on Fatherly.com made some great points:

Superstition
After all, some of us guys are the same ones who wore the same socks unwashed for months because our team was on a winning streak. There are some dads who feel if you put it out into the universe it might actually happen.
Connotation of the Word "Estate"
The word estate throws a lot of people off — they think they must be very wealthy to need such a plan. Really you must need just $75,000 in assets here in Arizona (cars, personal property, homes etc.) to really need some kind of a plan put in place. Such plans also effect your privacy (if you put items into a trust it shields the contents of your estate from public view). Lastly, they keep the state out of your affairs when it come sot your children and your belongings. Either you decide or someone you don't know will do it for you according to the law. "Between 50-75 percent of all adults in the U.S. do not do any estate planning," Eido Walny of the Walny Legal Group says. "Of the 25-50 percent who do, only about 40 percent of those have properly updated and appropriate documents. That means that only about 10-20 percent of the U.S. population has a good estate plan right now."
Portraying Strength
Some men think asking for help or taking care of themselves is a form of weakness. This might help explain why men avoid estate planning as well. Dr. Kenneth Moffatt, Professor of Social Work at Ryerson University in Toronto, is the author of Troubled Masculinities: Redefining Urban Men. He describes the avoidance of will making as a "crisis of identity". The mundane reasons fathers give for not making after-life plans are a symptom of a larger problem: men not wanting to admit they are vulnerable and, more so, not display vulnerabilities to others.
Vaughn says that most of the men said that "once they actually got around to making wills, they felt not only a great sense of relief, that which comes from checking off a big box on the life list, but also that they were better fathers. Better because they did not let their vulnerability triggers stop them from being smart."

To the Dads I say, whatever your reasons, I hope that you will set them aside and come see me to make a plan to care for your self and your family. I would love to be of service.