ESTATE PLANNING NEWS & ARTICLES
9 Reasons to Update Your Estate Plan, 2022-2023 Edition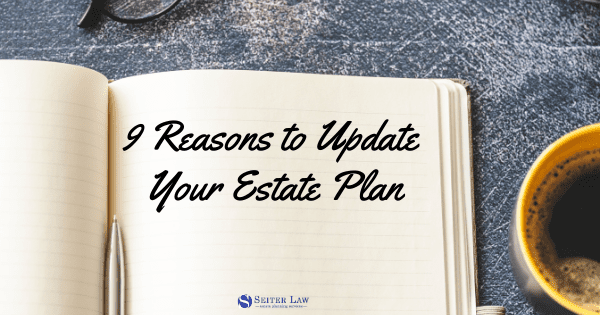 Examining and potentially updating your estate plan may be called for this year more than ever. Estate plans are a work in progress – you don't just sign them and forget them. This is especially true in both an election year (like this one) when change is almost certain and because COVID, Flu and RSV are putting record number of folks back into the hospital. Even in a non-election year, it is essential to review your documents, especially if they were developed three or more years ago AND if any of these events other have occurred:
(1) Changes in Personal Relationships. Did you divorce or remarry? Have a parting of ways with a family member, best friend of business partner? Did you adopt? Has anyone passed away or become seriously ill or incapacitated? Any of the following occasions listed below are important times to review your plan and make any changes:
Birth or adoption of a child/grandchild or other new dependents
Marriage/divorce/prenuptial agreement
Death of someone named in your will
Children have reached the age of eighteen
When a child or grandchild reaches the age of majority,
When a child or grandchild has education funding needs
Any outstanding loans that need to be paid back from family that should be added in to the documents
(2) A change in the circumstances of your executor, guardians, trustees, etc. Again, did anyone pass away or did you change these relationships so that there should be a review and possibly changes made?
(3) You would like to donate part of your estate to a charitable organization.
(4) If there is a large change in your estate's value either because you lost assets or gained them. Purchased life insurance, receiving income from a trust, inheritance or even a large gift.
(5) You became an entrepreneur and started a business of your own.
(6) There was a change in tax laws since your last drafting or may be a change on the horizon.
(7) You are retiring or dipping into your IRA or 401K.
(8) You have moved to a different state or purchased a second home.
(9) You haven't reviewed your documents in more than 3 years.
Remember, if you experience any of these situations, be sure to contact Seiter Law for an appointment to review your documents. Updated 1-15-2021