ESTATE PLANNING NEWS & ARTICLES
"Marie Kondo" Your Estate Plan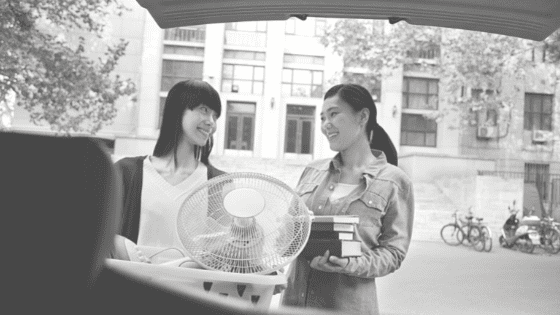 It's a New Year, so out with the old and in with the new, right? You can't scan Facebook, pick a magazine or newspaper, or even delve into Netflix without hearing about organizing and decluttering specialists like The Home Edit and Marie Kondo and her life changing method of sifting through your home and life. It's no surprise that her method and ones like hers are so important to estate planning as well.
What Does Your Legacy Look Like?
A client of mine shared a story recently of her parents who had lived in their home for YEARS and had slowly packed it to the gills with, well, a lifetime of belongings. It landed somewhere in between "Hoarders" and Marie Kondo's new Netflix series "Tidying Up." At each visit she would try to tackle some part of the clutter, but her parent's health (sadly) quickly failed and she was left with the job of the entire home to clear, refurbish and sell. It was a quite burden for a single mom of three and she had limited help from other family members.
Another client dished about her older parents who travel quite a bit in their retirement. In between amazing trips to destinations around the world, they come to visit her and her family here in Phoenix. She playfully groans each time they show up because they bring something unearthed from her childhood: albums, games, clothing, housewares and more. They're downsizing the home they have lived in for about 40 years because in this stage of their lives they need and want to care for less. They decided to approach this after reading a book which the New York Times calls a "primer on how to winnow your belongings before you die, so you don't burden your family… Ms. Magnusson is the anti-Kondo, who takes us on a charming and discursive tour of her own stuff." 
Resources That Can Help
The book in question is called, The Gentle Art of Swedish Death Cleaning: How to Free Yourself and Your Family from a Lifetime of Clutter. Author Margareta Magnusson explains that this is actually common practice in Sweden, though it has a different name: döstädning. It's a combination of the word "dö" (which means death) and "städning" (which means cleaning). Though not as catchy as Marie Kondo's assertion that an item must bring you joy to remain in your home, it's purpose is one and the same: Bringing order to the chaos not just to make your own life easier, but as gift to loved ones who will carry out your wishes someday. Though the thought and the topic seems morbid, book critics, from Elle Décor to Time magazine and many more, praised the book in droves — saying that her humor and directness won them over. And that it is an idea whose time has come. They salute the "chutzpah" (Yiddish for gall or impudence)  of the message and the thoughtfulness of the task. 
So although my client with the traveling parents laughs at the items that make their way to her home, she says she is happy to dispose of a few at a time instead of a landslide of items. She is also appreciative of knowing that the things that have not made their way to her were of the most importance: a treasured stamp collection, artwork, and so on. Whereas my other client took an entire summer to sort and clean, placing her own value on items based on memory.  No matter which system you choose, or what you choose to label the process: "organizing," "tidying up," or "unburdening your home" it has benefits for all. 
Additional Resources:
Courtney Carver/Be More with Less
Updated Feb. 2022