ESTATE PLANNING NEWS & ARTICLES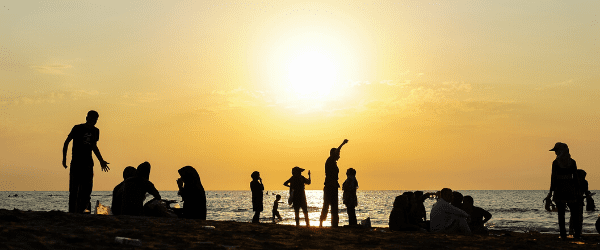 When I discovered "Celebration of Life" Day (January 22nd) on a few of the "national day" calendars floating around our Social Media driven world, well, I was curious. How does one celebrate Celebration of Life Day?
CELEBRATE THE CHILDREN
The day was originally intended to celebrate the children in our lives. Now, I am all for celebrating my kiddos, but two things struck me: 1. It sounds a LOT like a birthday party to me and 2. Kids are just starting out in life and may not have enough to perspective to appreciate such a holiday. 
CELEBRATE OUR LIVES
Another calendar suggested one celebrate it no matter what his or her age, "it's the perfect day to celebrate just how great this phase of your life is … If you're a parent, it's a great day to try to focus on your kids and really appreciate this phase of their lives — and yours, too. Single? Use this day to appreciate your freedom and autonomy. All of us have hard days, but on Celebration of Life Day, we try to enjoy what's good about our lives!" I can certainly respect a day set aside to count our blessings, take stock of the positives and hurl toward our goals with renewed enthusiasm. (Does this sounds a little like New Year's Day and resolutions?)
CELEBRATE A LIFE
One website  I also found seeks to "inspire [one] to commemorate and remember the wonderful, amazing, and special person that your loved one was, both at the funeral or memorial service, and in the years to come." Maybe it is the business that I am in, but this was what I originally assumed the day was all about. It goes on to offer 101 ways to remember someone who has died, from creating an eco-reef to a "meme"orial. 
I didn't make it through all 101, but there were some great ideas to be had. And maybe, just maybe, sharing these ideas (some silly and some kind of clever) is a light hearted way to start the conversation with a loved one about his or her wishes. People want to spare their loved ones pain, but the truth is that during that time of grief, it brings comfort to be able to make choices with certainty that the loved one you lost would approve. 
So I say celebrate away, no matter how you decide to interpret Janaury 22nd, but try to have the conversation that really matters. And don't forget I am here to guide you in adding that knowledge to your estate plan as well.