ESTATE PLANNING NEWS & ARTICLES
Guest Post: 9 Helpful Apps for Long-Distance Caregivers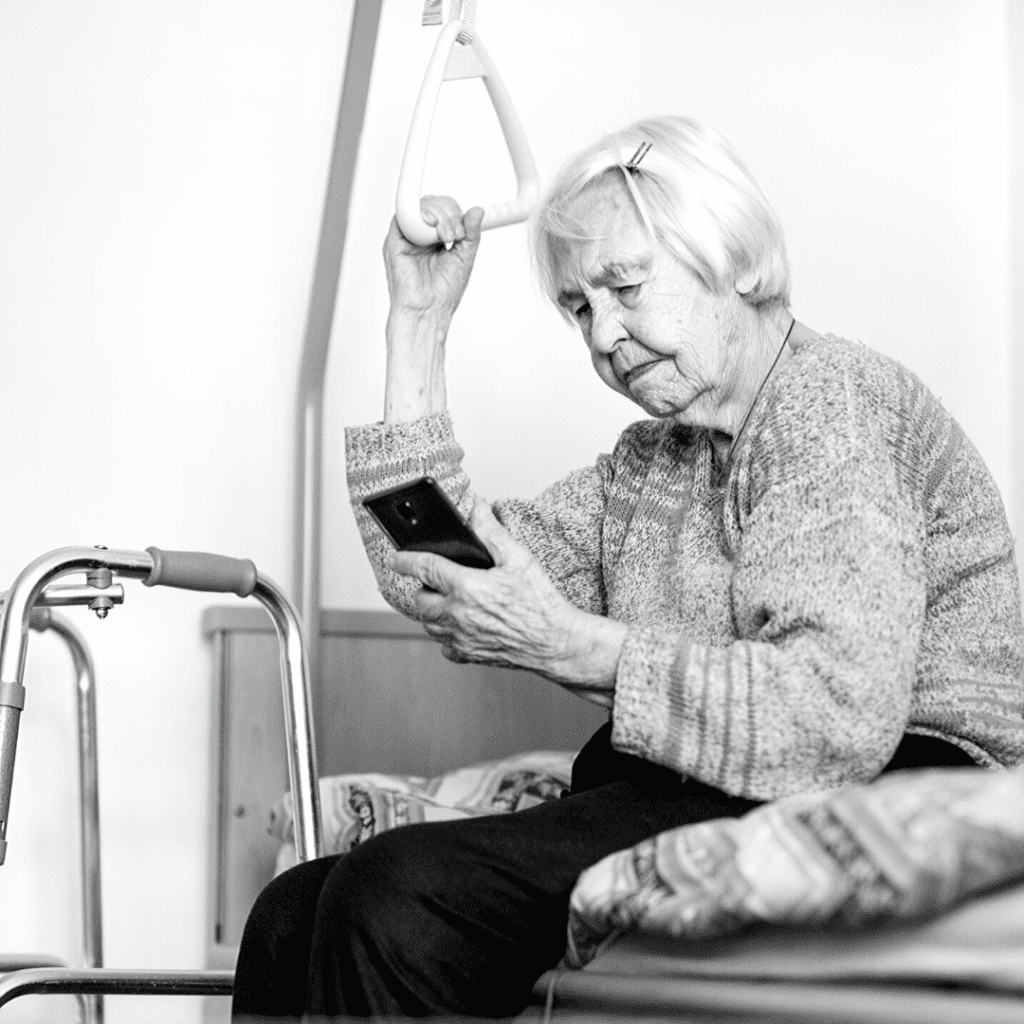 By Marie Villeza, elderimpact.org
Along with the aging Baby Boomer population has come a rise in high-tech solutions for managing life in old age. Gone are the days of hiring a home caregiver and hoping for the best; today, children can keep tabs on their parents' well-being from afar with the help of apps and services designed for today's senior. Here are some of the best ways tech can help you care for your elderly parents no matter where you are.
Manage Caregiving Duties
When it comes to senior health, there's a lot to keep track of. Between doctor appointments, medications, and health insurance, it can quickly become too much for your elderly parent to handle alone.
A number of apps have entered the scene to help children and caregivers coordinate senior care. With caregiving apps, you can store doctor information, insurance cards, photo ID, and medication lists all in one place so that medical professionals, caregivers, and you are all on the same page.
AARP Caregiving App: This app includes all the basic features of a caregiving app, plus it allows family and caregivers to collaborate on tasks like scheduling appointments and monitoring health conditions.
CareZone: Like the AARP app, CareZone lets multiple people share information about a loved one's care. It even offers file storage so you can upload important paperwork for the entire caregiving team.
Balance: For Alzheimer's Caregivers: Designed for caregivers of Alzheimer's patients, Balance includes health care management tools as well as information and advice specific to Alzheimer's disease.
Get Help at Home
If your parents are aging in place, at some point they're going to need extra help around the home. However, not everyone is willing to admit when they're having trouble keeping up. Take a proactive approach by hiring domestic help for your parents before they ask.
Home help can take several forms. Housekeeping services can handle just the big chores or take over cleaning entirely; landscaping can be done professionally or maintained on the cheap by a neighbor. Hiring a dog walker lets your parents enjoy the companionship of a pet without the responsibility of keeping up with its exercise needs. You can even purchase a meal delivery service to help them eat well without grocery shopping. Identify the tasks that are hardest for your parents to keep up with and look to these apps to hire trustworthy help:
Handy: The Handy app lets you instantly hire house cleaners and handymen. All Handy contractors have gone through a background check process, and you can request the same professional each time if your parents meet someone they like.
Rover: With Rover, you can hire dog walkers, sitters, and boarding services at the click of a button. Since Rover lets you book and pay remotely, you can keep pet ownership easy on your parents without making them foot the bill.
Mowdo: When the lawn needs to be mowed, turning to Craigslist isn't the only answer. With the Mowdo app you can hire one-time or repeat lawn care services for your parents' home.
Find Support
Sometimes the hardest part of caring for an aging parent is the emotional toll it takes on you. Caregiving is hard work, regardless of whether you're doing it in person or from 1,000 miles away. When the stress starts wearing on you, turn to these apps for support from people with shared experiences:
AARP Caregivers in the Community: If the AARP Caregiving app serves patients, this app serves caregivers. Get matched with users who are going through caregiving experiences similar to your own to swap stories and advice.
CaringBridge: CaringBridge connects a senior's loved ones so they care share pertinent health information along with encouragement, photos, and stories.
Elder 411: When caregiving for an elderly parent, there's a lot of figuring things out as you go. Elder 411 makes sure you get the right information quickly with tips that range from adaptive equipment to dealing with caregiving stress.
As what it means to be a senior citizen continues to evolve, so do the options available for caregivers. Introduce technology into your own caregiving toolbox to make the day-to-day reality of helping an aging parent a little bit easier.
Author Note: Marie Villeza was inspired to start her site elderimpact.org after she watched her son teach her father how to play Angry Birds (TM) on his smartphone. It then dawned on her: we need to bring the generations together so they can usher each other into the future, breaking down the walls of fear and time.
Image via Unsplash