ESTATE PLANNING NEWS & ARTICLES
Guest Post: Making Your Home Comfortable for an Elderly Loved One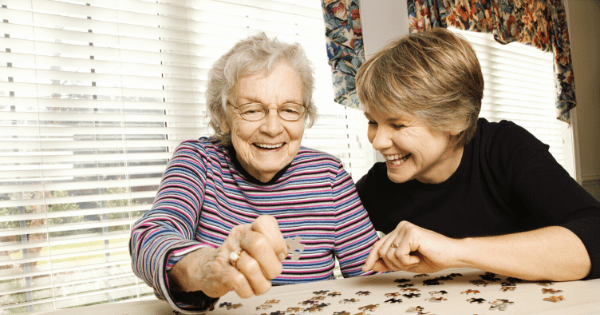 By Marie Villeza, elderimpact.org
Many families these days are making the decision to have an elderly loved one move in with them rather than live in an assisted care facility, but it's a big change that can affect everyone in the family. It requires quite a bit of planning and can take a toll on your emotions, your income, and even your physical health. Depending on what medical issues your loved one may have, there are a lot of considerations to think about before moving them into your home, including what modifications you might need to make to your house and whether you'll need to hire a home health care assistant.
Without a good plan, this move can be overwhelming, but with a little preparation you can ensure that your loved one remains safe and comfortable and that your family is happy. Here are some of the best ways to do so.
Prepare Carefully
If your loved one has health issues, there are a lot of things you'll need to think about before they move in. However, even if they're in perfect health, there are some ways you can make your home more comfortable. Most seniors don't like climbing stairs everyday, so if you have a two-story home, consider giving them a room on the ground floor. Remove or tack down any throw rugs, which can be trip hazards, and clear all walkways of clutter inside the house. Add lighting to living areas and hallways. In the bathrooms, put down soft rubber mats on the floor and in the bathtub to prevent falls and install a shower seat and/or grab bar.
If there's no way to avoid having your loved one travel to different floors of the home, consider installing a motorized lift to prevent falls. For outdoor staircases, install a ramp. Even if your loved one has excellent mobility now, they may not in the future.
It's also important to talk to your loved one (or their doctor) to find out what sort of medication they're taking and what medical machinery they require. Think about every contingency; for instance, if your loved one has machinery that has to stay plugged in, consider buying a generator in case of a power outage.
If your loved one suffers from Alzheimer's or other cognitive disease, you might think about installing a motion sensor alarm on the doors in your home. Many seniors living with these diseases are prone to wandering, and it's important to think about their safety.
"It's also important to think about your loved one's estate and find out what they want to happen to their belongings and property."
Think About the future
Caring for an elderly loved one is a big job and may require some help, especially if you have a job that won't allow you to take much time off. There are many qualified home health care professionals who can come in a few days a week to help you with bathing, feeding, giving medication, and the overall well-being of your family member. Do some research to find out which service is the right one for you.
It's also important to think about your loved one's estate and find out what they want to happen to their belongings and property. Depending on which state you live in, there may be various legal hoops you would have to jump through upon their death. Find a lawyer who is experienced in estate law and help your loved one make out a will if they haven't already.
It's imperative to find things that make your loved one happy, especially if they have health or cognitive issues. Music and art therapy can be wonderful tools to help a senior recall memories or positive emotions, as can being surrounded by their own belongings and photos.
Author Note: Marie Villeza was inspired to start her site elderimpact.org after she watched her son teach her father how to play Angry Birds (TM) on his smartphone. It then dawned on her: we need to bring the generations together so they can usher each other into the future, breaking down the walls of fear and time.