ESTATE PLANNING NEWS & ARTICLES
Don't Leave Your Health & Welfare Decisions in "Jeopardy"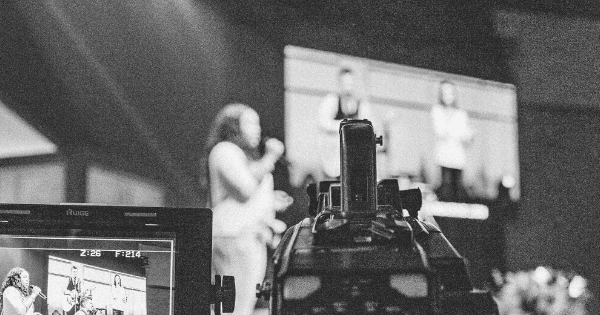 On March 4th, 2020, Alex Trebek celebrated his first anniversary fighting for his life against pancreatic cancer, noting in his video address that the survival rate is only 18 percent. He also shared that the road has been a bumpy one and that the chemotherapy treatments have been hard to handle, but he is "… very happy to report I have just reached that marker."  See the video.
Last March, Alex Trebek shared with a stunned America that he had been diagnosed with stage IV pancreatic cancer. Trebek shared his earth shattering news in a video posted on the Jeopardy! YouTube channel. "Now normally the prognosis for this is not very encouraging, but I'm going to fight this and I'm going to keep working," he said. When I first heard his announcement, naturally I first hoped that he had all of his affairs in order. I know what peace this has brought to my clients and has allowed them to dig down deep and fight their disease and/or spend the time they had left focused on more personal pursuits.
According to the American Cancer Society (ACS), people with this diagnosis usually have a 3 percent, five-year survival rate. "I plan to beat the low survival rate statistics for this disease," Trebek said, before joking that "I have to because under the terms of my contract, I have to host Jeopardy! for three more years." Something tells me to bet on Trebek, that he will work hard to beat this disease and win.
End-of-Life Paperwork Checklist
Sadly not all gravely ill patients will make it. When faced with an earth shattering diagnosis, there are SO many things to consider. I have put together a list of Estate Planning Documents we strongly recommend you have (at any time in life, but especially in these cases). Start here:
• -Living Will/Advanced Directive Learn More Here
• -Health Care Power of Attorney Learn More Here
• -Updated Estate Plan with a Will and perhaps a Trust Learn More Here
• -Financial Power of Attorney Learn More Here
• –Final Disposition Instructions (regarding burial/cremation wishes)
• Instructions for the Distribution of Personal Property 
Important Updates/Points
If you already have your estate planning in place, here are some updates you may want to consider doing right away if possible:
-Review chosen executors and guardians to be sure that they are still able to serve.
-Review your beneficiaries, especially on banking and brokerage documents. These choices override any estate planning documents.
–Make sure certain assets are properly titled with rights of survivorship, to a trust or with beneficiary designations as appropriate.
It has been my experience that being prepared eases stress on both the individual and the family. It's not easy to tackle these topics, but once done it allows you as a family to concentrate on making memories and comforting your loved one for whatever time there is left. Lastly, it eases the family once the time has come because they know exactly what to do to honor you and begin the tough process of moving forward in your absence — with peace of mind that is frankly, priceless.