ESTATE PLANNING NEWS & ARTICLES
6 Estate Planning Myths Debunked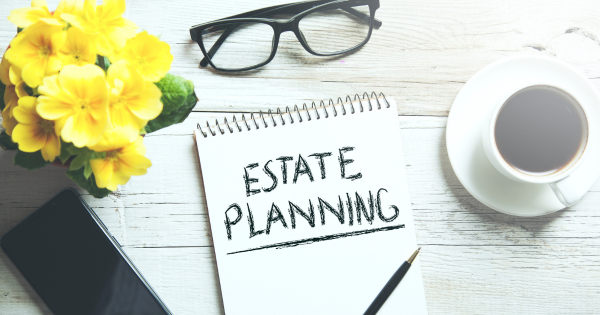 US News and World Reports wrote an excellent blog post detailing the six most common estate planning myths. I thought I would share the list with you because it is a great overall reference:
A will can oversee the distribution of all my assets. FALSE
A will is perfect for making sure property in your name alone is distributed properly, such as a house, jewelry, cars etc. However, if you have joint accounts, or accounts with beneficiaries on them, the will won't have any controlling power over those accounts. Instead be sure to update those beneficiary designations regularly, especially in light of a death, birth, divorce or other changes.
Once I have my assets in order, I'm set. FALSE
There are other important documents recommended to help manage your estate, specifically your personal and financial health and well-being. A Living Will describes the type of medical care you'd want under certain circumstances, especially if you have been incapacitated. Health Care or Financial Power of Attorney lets you choose an agent to act on your behalf.
I can get around to drawing up a will better when I'm older. FALSE
To be frank, none of us know when it is our time. Just take the COVID 19 Pandemic as an example. Being prepared is important because it makes your wishes known, protects children and pets if you have them, distributes assets and property, and makes an already "confusing and emotional time" much less stressful.
If I make an estate plan, I won't be able to change it. FALSE
While setting up a plan is a solid first step, keep in mind your salary and family situation can fluctuate over time. These shifts could impact your estate plan. Once your documents are drawn up, be sure to review them every three years or anytime there is a major life event: birth, marriage, divorce, etc.
It's too complicated to set up. FALSE
There is a reason why most people would rather have a root canal than wade into what seems like a very complicated, emotional process. However, a great estate planning attorney's leadership will simplify the process greatly. Many estate plans can be established in just two meetings; however, you'll want to meet periodically, as mentioned above, to keep your plan updated.
Estate planning is most important for the superrich. FALSE
We have found repeatedly that people really don't know their own net worth and have more assets than they think. In Arizona if you own personal property (including cars, jewelry, furniture, heirlooms, etc.) that is worth more than $75,000 or real estate with more than $100,000 in equity, your estate will go to probate. But with a proper plan, this can easily be avoided. The reason you want to avoid probate is because it will cost your heirs much time and money to navigate. Average probate is 13-20 months and costs an average of $12,700 out of pocket at least initially. People who have to navigate this process find (very sadly) that it is overwhelming, impacting their health, jobs and relationships. 
As always, if I can be of assistance with your estate planning needs, please get in touch and set up a free consultation.